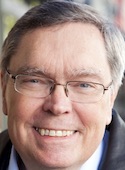 Much of our world is fixated on dealing with Islam. Responses range from bitter hostility to paralyzing fear. Tragically, none of the typical responses reflect Christian values, nor the reality of what God is already doing among Muslims today.
As I documented in Miraculous Movements, the Spirit of God is at work in many countries, creating unprecedented receptivity among Muslims to the Gospel of the Kingdom. In thousands of Muslim communities, where Kingdom values and principles shape Christians' response to Islam, God is drawing and transforming Muslims into passionate, grace-filled Christ Followers.
Now is the time for believers to seek God for compassion for Muslims who find themselves victimized by the inhumanity and horror in their communities. This is God's kairos moment for His people to embrace a counter-intuitive response of love and compassion in the face of rage and hostility.
Stubborn Perseverance will help anyone, male or female, wanting to partner with God and others in seeking disciple-making movements, especially among Muslims. It is really two books in one: a true-to-life narrative of how hundreds of thousands of Muslims have come to Christ, plus fifty pages of appendices providing detailed guidance for reproducing disciples, with a portion focused on reaching Muslims.
This book will help disciplers anywhere, and will be of extra value to those equipping Muslim Background Christ Followers for obedience-based disciple-making. It is a great complement to other recent resources on Kingdom of God movements among Muslims.
Jerry Trousdale, Director of International Ministries for Cityteam
Miraculous Movements: How Hundreds of Thousands of Muslims Are Falling in Love With Jesus
The Kingdom Unleashed: How Ordinary People Launch Disciple-Making Movements Around the World