Stubborn Perseverance is a "how to" manual, written as the captivating story of a movement of multiplying disciples, illustrating and detailing biblical principles by which you can pursue God for a disciple-making movement in your own context. The story is based on real events.
David Garrison, author of A Wind in the House of Islam writes: "Stubborn Perseverance isn't just a manual, it's a record of the inner workings of a real church-planting movement that invites readers to join the exciting adventure of launching such movements."
A Team Effort

Stubborn Perseverance is a work of "Kingdom collaboration."
James Nyman and Robby Butler worked through every part of Stubborn Perseverance together until they were in agreement.
Then they invited feedback from a wide variety of mission leaders and field missionaries.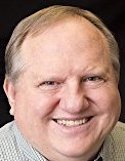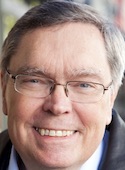 David Watson and Jerry Trousdale both contributed forewords.
Several others provided helpful feedback to improve this second edition.
Many more gave strong endorsements.
Inside Stubborn Perseverance
Stubborn Perseverance illustrates how to build on a foundation of prayer, fasting and prayer-walking with several approaches for finding "Persons of Peace" (POPs) who will engage others in discussing Jesus' teachings. Stubborn Perseverance models these universal methods for finding such POPs:
salting conversation with thanksgiving to God,
sharing personal salvation stories,
offering prayer for deliverance from sickness, demonization, and "storms of life," and
sharing a Creation to Christ gospel presentation.
Stubborn Perseverance also illustrates two methods for finding POPs especially appropriate with Muslims:
asking, "Do you know anyone who has had a dream from God?," and
using verses from the Qur'an as a bridge to lead Muslims into the Bible.
While nearly all the material in Stubborn Perseverance is universally applicable, believers interested in loving Muslims to Jesus will find extensive, specialized resources for guiding Muslims to discover:
what the Qur'an itself says about Jesus (their "Isa") and the Bible (their "former books"), and
Jesus as the "Straight Path" to which the Qur'an calls Muslims.
To apply this manual toward maximum fruitfulness, find a mentor with movement experience and gather others to read and adapt Stubborn Perseverance to your own context.
Endorsed by:
— Greg Livingstone, founder of Frontiers
— George Patterson, Come Quickly Dawn
— Kevin Greeson, The Camel Method
— Steve Smith, T4T: A Discipleship Re-Revolution and the No Place Left saga: (Hastening and Rebirth)
— Steve Addison, Movements That Change the World, What Jesus Started, and Pioneering Movements
— Victor Choudhrie, Greet the Church in your House
— Phil Parshall, Bridges to Islam: A Christian Perspective on Folk Islam
— Mark Siljander, Ambassador, former U.S. Congressman, President of Bridges to Common Ground, A Deadly Misunderstanding
— Ted Esler, president of Missio Nexus
— Kent Parks, president of Beyond
— Steve Richardson, president of Pioneers-USA
— Doug Lucas, president of Team Expansion
— Steve Hawthorne, founder of WayMakers, Perspectives on the World Christian Movement: A Reader
— Floyd McClung, founder of All Nations
— Curtis Sergeant, founder of MetaCamp
— Jim Haney, director of IMB Global Research
— Stan Parks, movement trainer with Beyond
— Nathan Shank, movement trainer
— Dave Hunt, Cityteam
… and many more